A Deep Dive Into Their Revenue Model: How Does Ramp Make Money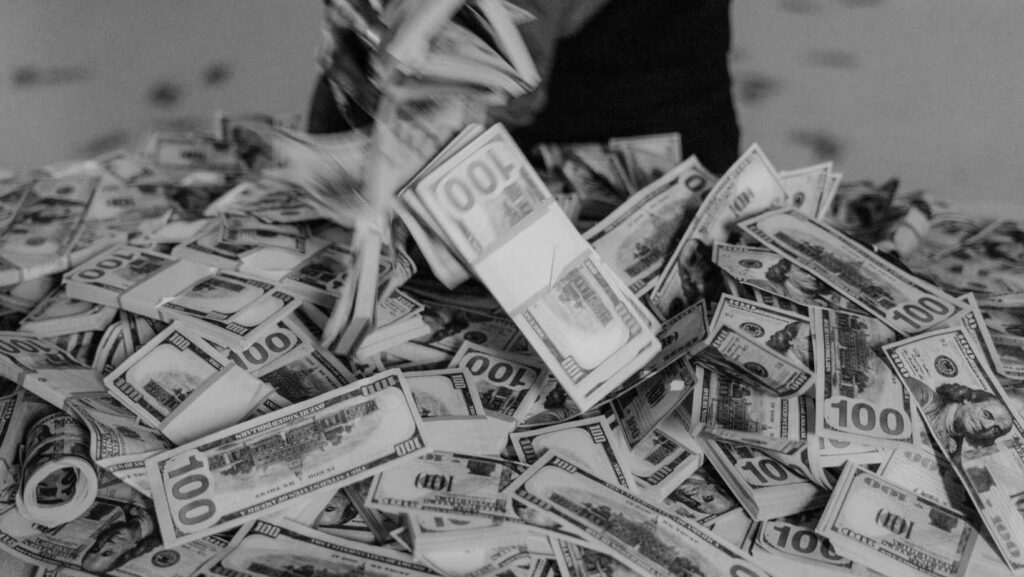 Wondering how Ramp makes money? Well, let me break it down for you.
Ramp is a financial technology company that offers expense management solutions to businesses. They provide corporate cards, automated savings features, and real-time spending insights to help companies efficiently manage their expenses. But how does Ramp generate revenue from these services?
One way Ramp makes money is through interchange fees. When a business uses a Ramp card for purchases, the merchant pays an interchange fee to the card network (like Visa or Mastercard). A portion of this fee goes to Ramp as revenue for facilitating the transaction. This allows Ramp to offer their expense management tools and features at no cost to their customers.
How Does Ramp Make Money
Well, let's dive into the different revenue streams that contribute to Ramp's financial success.
Interchange Fees: One of the primary ways Ramp generates revenue is through interchange fees. When customers use their Ramp cards for transactions, a small percentage of each transaction amount is paid by merchants to Ramp as an interchange fee. This fee helps support and sustain the operations of the company.
Subscription Model: Another significant source of income for Ramp comes from its subscription model. Businesses can subscribe to various plans offered by Ramp, which provide them with additional features and benefits beyond the basic card functionality. These subscription fees contribute to Ramp's recurring revenue stream.
Interest Income: Like traditional banks, Ramp earns interest income on funds held in customer accounts. By investing these funds or placing them in interest-bearing accounts, Ramp can generate additional revenue over time.
Partner Programs: Collaborating with other companies and offering partner programs is another way for Ramp to monetize its platform effectively. By partnering with vendors or service providers who offer complementary solutions, such as expense management software or accounting tools, Ramp can create mutually beneficial partnerships that drive growth and generate revenues.
Data Analytics Services: As businesses increasingly rely on data-driven insights, ramp has recognized an opportunity to leverage its vast transaction data sets and provide valuable analytics services to customers. By anonymizing and aggregating this data, ramp offers actionable insights into spending patterns, budgeting strategies, and expense optimization opportunities – all while generating revenue from these value-added services.
It's important to note that these are just some of the key revenue streams that contribute to ramp's overall financial performance. The specific mix may vary depending on market conditions and business priorities at any given time.
By diversifying their sources of income across multiple channels, ramp ensures a sustainable business model while continuing to deliver innovative solutions for modern financial needs.
Revenue From Partner Programs
In addition to transaction fees, Ramp also generates revenue through partner programs. By collaborating with various partners such as financial institutions, cryptocurrency exchanges, and other service providers, Ramp can offer additional features and benefits to its users while earning income through these partnerships.
For example, Ramp may enter into agreements with banks or exchanges to provide preferential rates or discounts to their customers when using the platform. In return, Ramp receives a share of the revenue generated from these partnerships.
Partner programs not only create mutually beneficial relationships but also enhance user experience by expanding options and providing access to additional services within the Ramp ecosystem.
Interest on Deposits – How Does Ramp Make Money?
As an expert in the field, I'll break down how Ramp, a financial technology company, generates revenue through its platform. One of the key ways they do this is by earning interest on deposits made by their users. Let's dive deeper into this method and explore how it contributes to Ramp's profitability.
When users deposit funds into their Ramp accounts, those funds are held in FDIC-insured bank accounts. These banks pay interest on these deposits as a way to incentivize customers to keep their money with them. This creates an opportunity for Ramp to earn interest income on the aggregated deposits from its user base.
Ramp utilizes a tiered interest model, where different levels of balances attract varying rates of interest. This means that users who maintain higher account balances may earn more significant returns compared to those with lower balances.
In conclusion, one of the primary ways that Ramp generates revenue is through earning interest on user deposits held in FDIC-insured bank accounts. By leveraging partnerships with multiple banks and utilizing a tiered interest model, they can maximize returns for their users while maintaining a sustainable business model.