Best VR headsets for social media and communication in 2023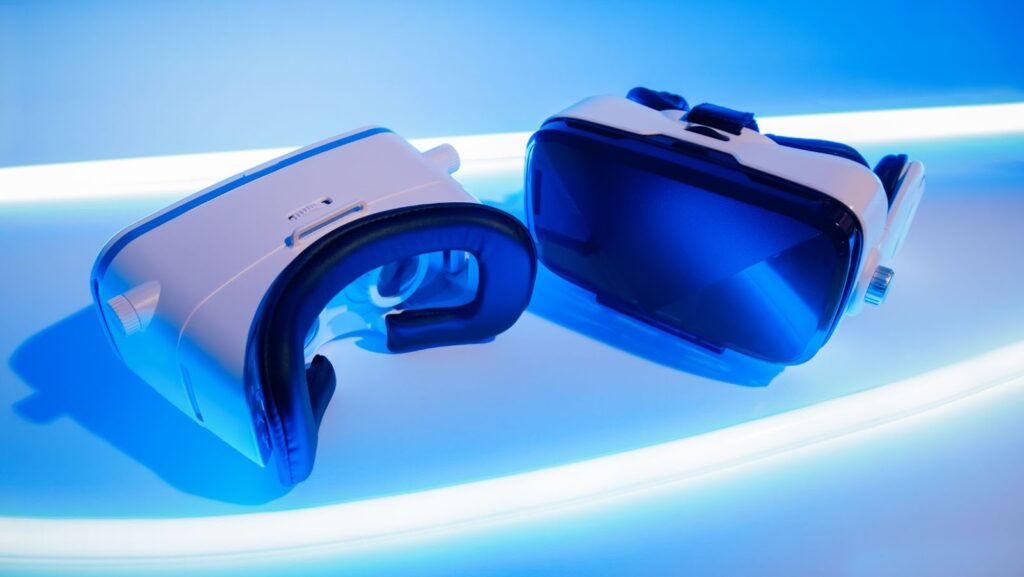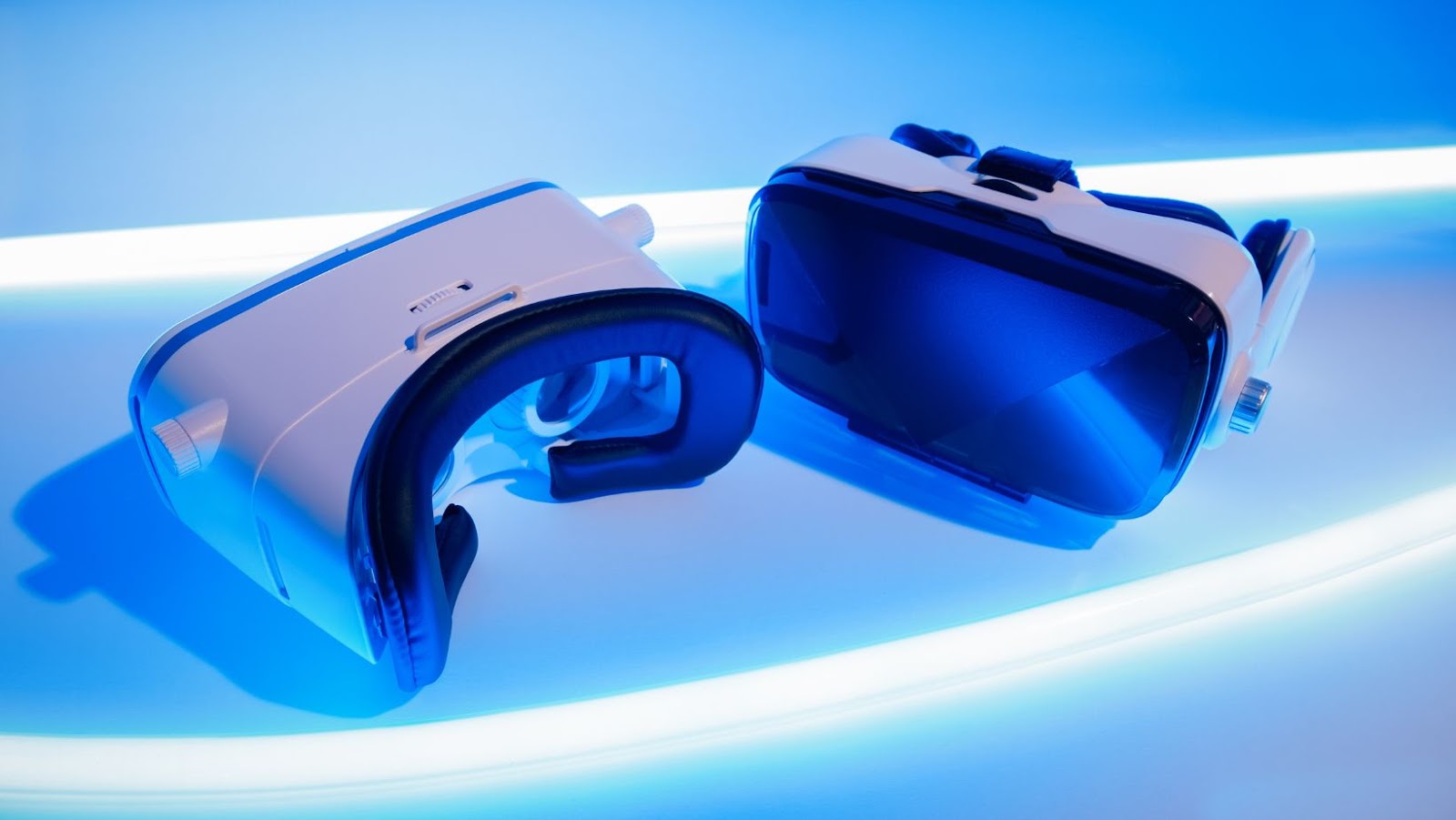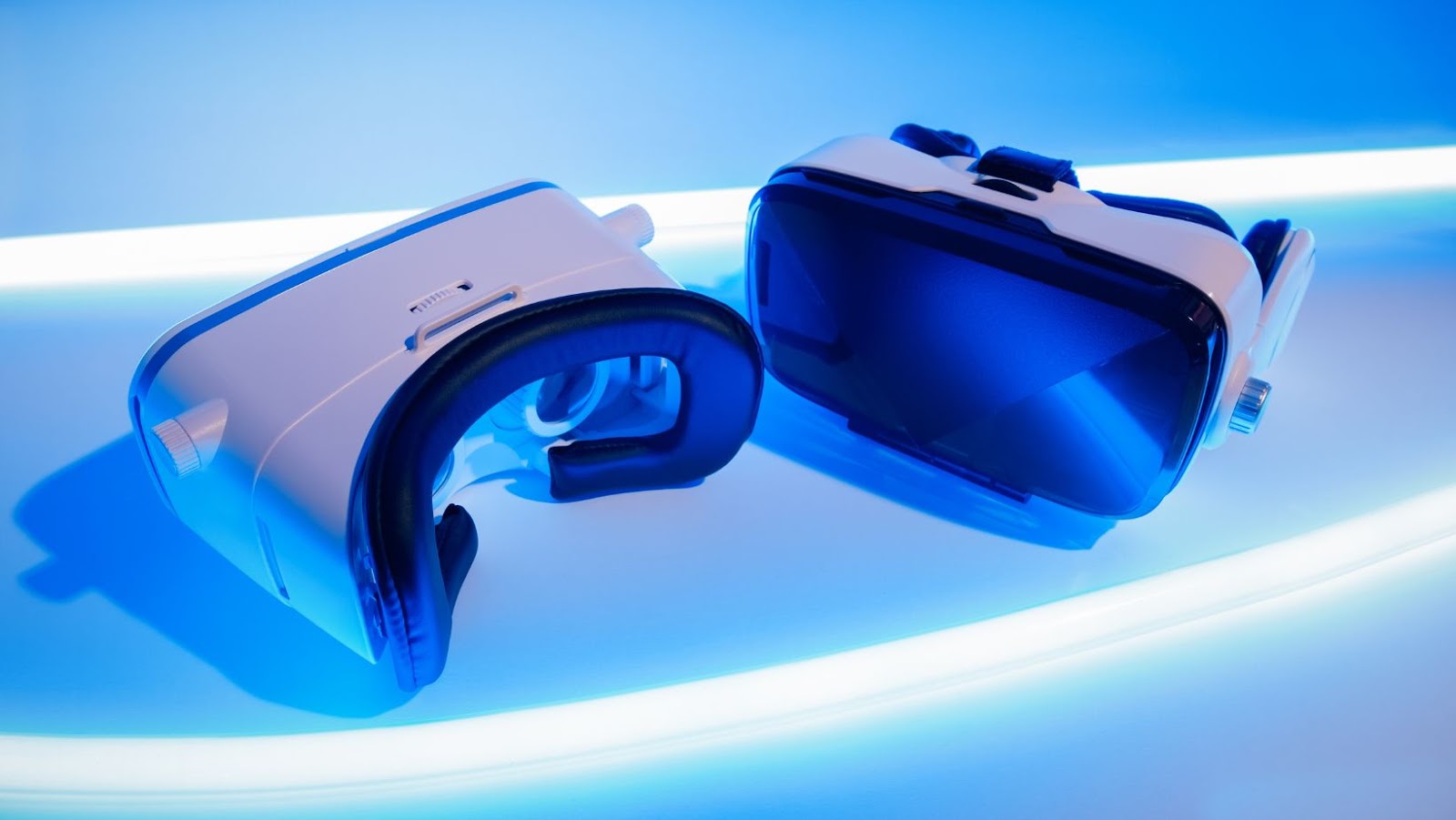 The advancement of technology to the point where virtual reality (VR) headsets can be used for social media and communication activities is remarkable. In 2021, it has been estimated that 71 million users across the globe will use a VR headset. This is projected to reach 111 million users in 2023, with new headsets improving and emerging each year. Social media activities are especially on the rise, with many people using headsets today to conduct everyday tasks such as office work remotely.
With so many different devices to choose from, there are a few factors that need to be considered before making a purchase decision. This guide will help you make an informed decision by comparing factors among top VR headsets for social media and communication in 2023. We will focus on hardware specifications such as resolution, wireless connectivity and social platform integration within the particular devices compared. We hope you find this guide useful when selecting your next virtual reality headset for social media and communication environments!
VR headsets to look out for in 2023
The Oculus Quest 2 is one of the most popular VR headsets to look out for in 2023. It features 6GB of RAM, 256 GB of internal storage, and supports high quality visuals in 3D. It is wireless, making it easy to move around while playing games or watching movies.
The Oculus Quest 2 also supports full room-scale tracking, allowing you to move around your virtual environment. With its user-friendly interface, integrated touch controllers, and advanced optics, it is an ideal headset for social media and communication.
Overview
The Oculus Quest 2 is a stand-alone virtual reality headset developed by Facebook Technologies and released in October 2020. It is the successor to the original Oculus Quest and is one of the most advanced VR headsets today. The Quest 2 offers an impressive combination of features that make it ideal for social media apps and communication.
The Oculus Quest 2 features a fast processor, built-in audio, a high-resolution display with low latency, and all-in-one tracking for perfect room scale VR experiences. This means it can handle almost any task you throw at it from gaming to streaming video content from social media platforms. With integrated Oculus Insight tracking technology, you can easily navigate large environments while enjoying full 6DOF motion controls without needing external sensors. The Quest 2 also has haptic feedback built into the Touch controllers, providing immersive tactile feedback without additional accessories.
In addition to its impressive hardware capabilities, the headset also supports all of the most popular PCVR titles across multiple storefronts including SteamVR, Oculus Store and Viveport Infinity as well as cutting edge social games like Rec Room or BigscreenVR. High fidelity visuals and interactive possibilities combined with convenient setup and intuitive controls makes it one of top virtual reality headsets for social media apps and communication in 2023.
Specifications
The Oculus Quest 2 is a standalone all-in-one VR system designed to provide the ultimate user experience. With no need for an external PC, the headset runs on Qualcomm's Snapdragon XR2 platform, executing audio and visual functions quickly, seamlessly and delivering a satisfying sense of immersion and presence.
The headset boasts 6GB of RAM with 256GB of storage for all your entertainment needs, a super high resolution fast-switching LCD and integrated speakers for visually immersive entertainment. It comes equipped with six degrees of freedom inside-out tracking capabilities which allow you to move within virtual worlds without being tethered. The included Touch controllers offer full room scale tracking across wide play areas and offer intuitive control in immersive games.
Using the Oculus Link feature, the Quest 2 can be plugged into a gaming PC via USB C to play more expansive experiences found on Steam or any other gaming platform available. With it's superior optics and ability to connect with Windows PCs, the Quest 2 is equipped to deliver maximum performance when playing high graphics games or participating in extended experiences requiring complex movements like dance classes or social meetings made possible by applications like Facebook Horizon or Bigscreen VR.
Pros and Cons
The Oculus Quest 2 is one of the most powerful and feature-packed virtual reality headsets. It offers cutting-edge graphics, comfortable ergonomics, and a wide range of immersive applications and experiences. However, it also comes with a few drawbacks when weighing your options. In this guide, we'll look at the pros and cons of owning an Oculus Quest 2 as it applies to social media, communication, and entertainment in 2023.
Pros:
Enhanced immersive experience with stunning visuals and high frame rates creating an unparalleled sense of presence in digital worlds
Wide range of content available for free via the Oculus Quest store including popular titles such as Beat Saber, Echo Arena,,Superhot VR, Moss and Job Simulator
Integrated audio system delivers crisp sound quality for a more lifelike experience while gaming or watching movies
Interchangeable facial interfaces make it incredibly adjustable to suit different face shapes and surroundings
Cons:
Expensive price ($299) makes it difficult for some users to justify purchasing one
Requires an active Facebook account to set up the device which some find inconvenient or undesirable due to privacy concerns
Requires frequent software updates which can take up valuable storage space on your device's internal hard drive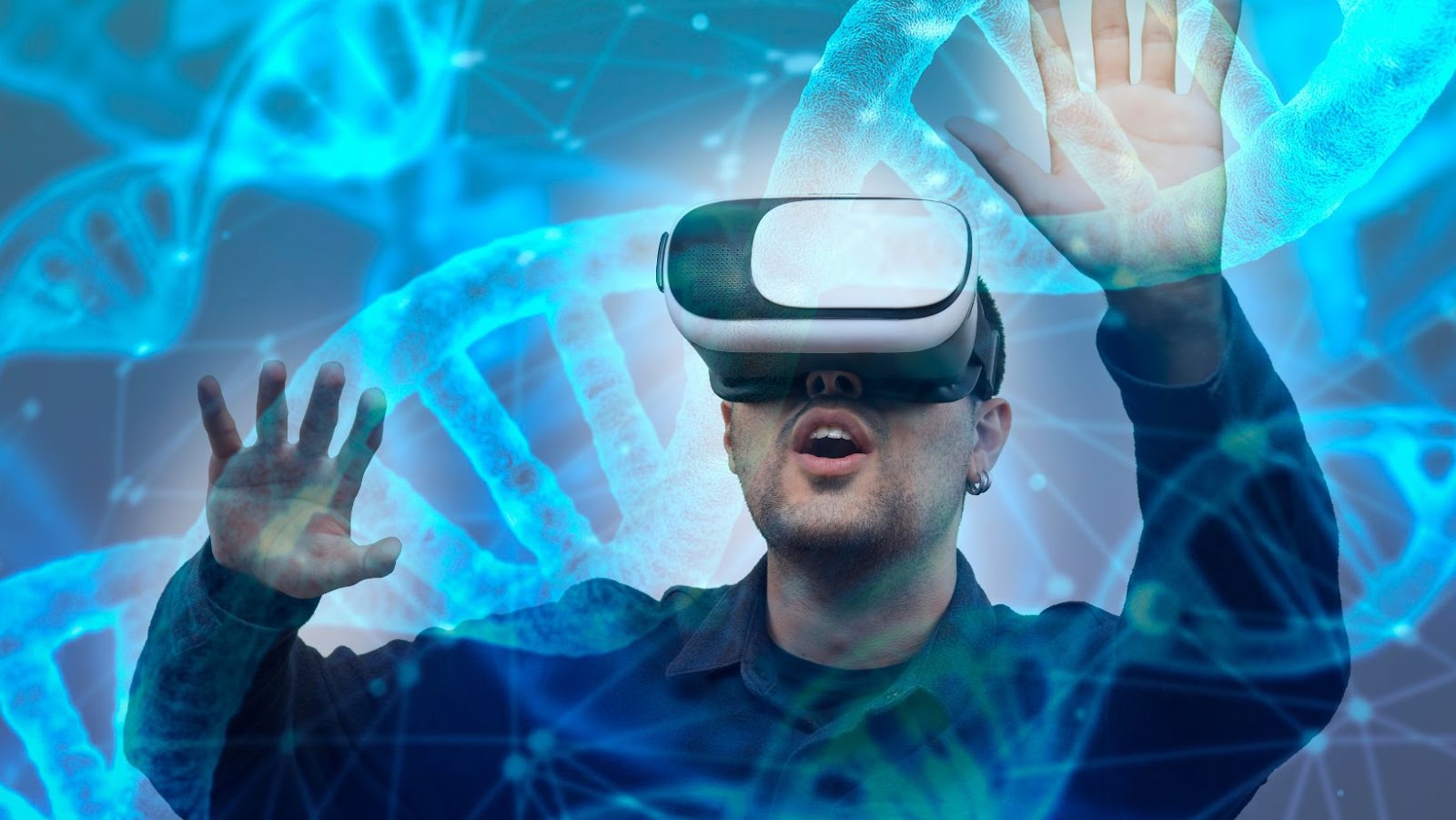 HTC Vive Pro
The HTC Vive Pro is one of the most popular virtual reality headsets for social media and communication in 2023. It is equipped with a 6DoF, making it an immersive user experience. The headset has a 2880×1600 resolution, which is perfect for gaming and streaming. It also supports wireless streaming, so you can wirelessly stay connected with your friends and family. This makes it one of the best VR headsets to look out for in 2023.
Overview
The HTC Vive Pro is one of the leading virtual reality (VR) headsets for social media and communication in 2023. It offers users an immersive and interactive experience for interacting with friends, family, coworkers, and more. The headset allows users to immerse themselves in their surroundings through realistic visuals, audio, and tactile feedback. With its advanced motion tracking technology and haptic controllers, the Vive Pro puts users into their virtual world of exploration.
The Vive Pro allows users to have a curated viewing experience depending on the type of content they are viewing. Whether playing a game or streaming content from social media or streaming services like Netflix or YouTube, the headset provides different views suitable for each task. With its expansive library of compatible apps, including some designed specifically for VR use like Google Earth VR or Matterport VR Tours, as well as additional features such as Google Cast and voice command integration with Alexa voice service support to enable hands-free search capabilities, the HTC Vive Pro stands out as one of the top-of-the-line devices on offer today.
In addition to its superior gaming capabilities, the headset also comes with improved comfort features such as adjustable head straps and face gaskets that make it suitable even for extended periods of use in one session that would otherwise be uncomfortable on regular headsets. Furthermore, with its integrated dual front cameras equipped with infrared face tracking technology that accurately tracks facial expressions even when wearing glasses or contact lenses for more accurate motion tracking input control over your avatar in games, social media platforms feel more immersive than ever before with all these finer details apparent when viewed through the lens of this exceptional device.
Specifications
The HTC Vive Pro is a top-of-the-line Virtual Reality Headset with cutting-edge immersion and comfort. Its high specs make it one of the most powerful devices on the market, and its light, ergonomic design makes it comfortable to wear in long sessions.
This headset has two screens at 1440 x 1600 combined resolution with 615 ppi (pixels per inch) — so you have a crystal clear view of your immersive reality. It includes dual cameras that offer inside-out tracking and advanced facial recognition technology for an immersive experience.
The integrated audio system features built-in high-quality speakers for virtual reality audio with rich surroundings. With a refresh rate of 90 Hz and integrated Bluetooth connectivity, you can stay updated with your virtual events and experiences. The Vive Pro also offers extended battery life for worry free all day gaming sessions.
Compatibility is wide — allowing connection with multiple systems such as Windows Mixed Reality for maximum crossover potentials, Xbox One controller for enhanced gaming options, microphone input jack for realistic sound clarity and full connectivity to HTC's WebVR tools Smartphone to access apps from anywhere across Wi-Fi networks.
Pros and Cons
The HTC Vive Pro is a sophisticated virtual reality headset, released in 2023 and designed to provide a fully immersive virtual reality experience. It features several improvements on its predecessor while offering high-definition graphics and an impressive amount of features. It also includes an upgraded resolution, improved comfort and adjustable lenses. Here we break down the pros and cons of the HTC Vive Pro so that you can decide if this is the right headset for you:
Pros: – High-definition visuals with a 2880×1600 resolution for each eye – Great audio with a built-in 3D spatial audio system for realistic sound – Over 70 sensors for accurate motion tracking – Ergonomic design to ensure comfort during long gaming sessions – Easy to set up with no external hardware required
Cons: – Expensive in comparison to other headsets in the market – Buyers may need extra accessories like more cables or controllers (which are not included) to get full capabilities out of it – Requires powerful computer hardware for optimal performance
Sony PlayStation VR
The Sony PlayStation VR is one of the most popular VR headsets to look out for in 2023. It offers a great combo of cutting-edge technology and sophisticated design at a competitive price. It has many features make it an ideal choice for social media and communication.
Let's explore why the PlayStation VR is the best VR headset for social media and communication in 2023.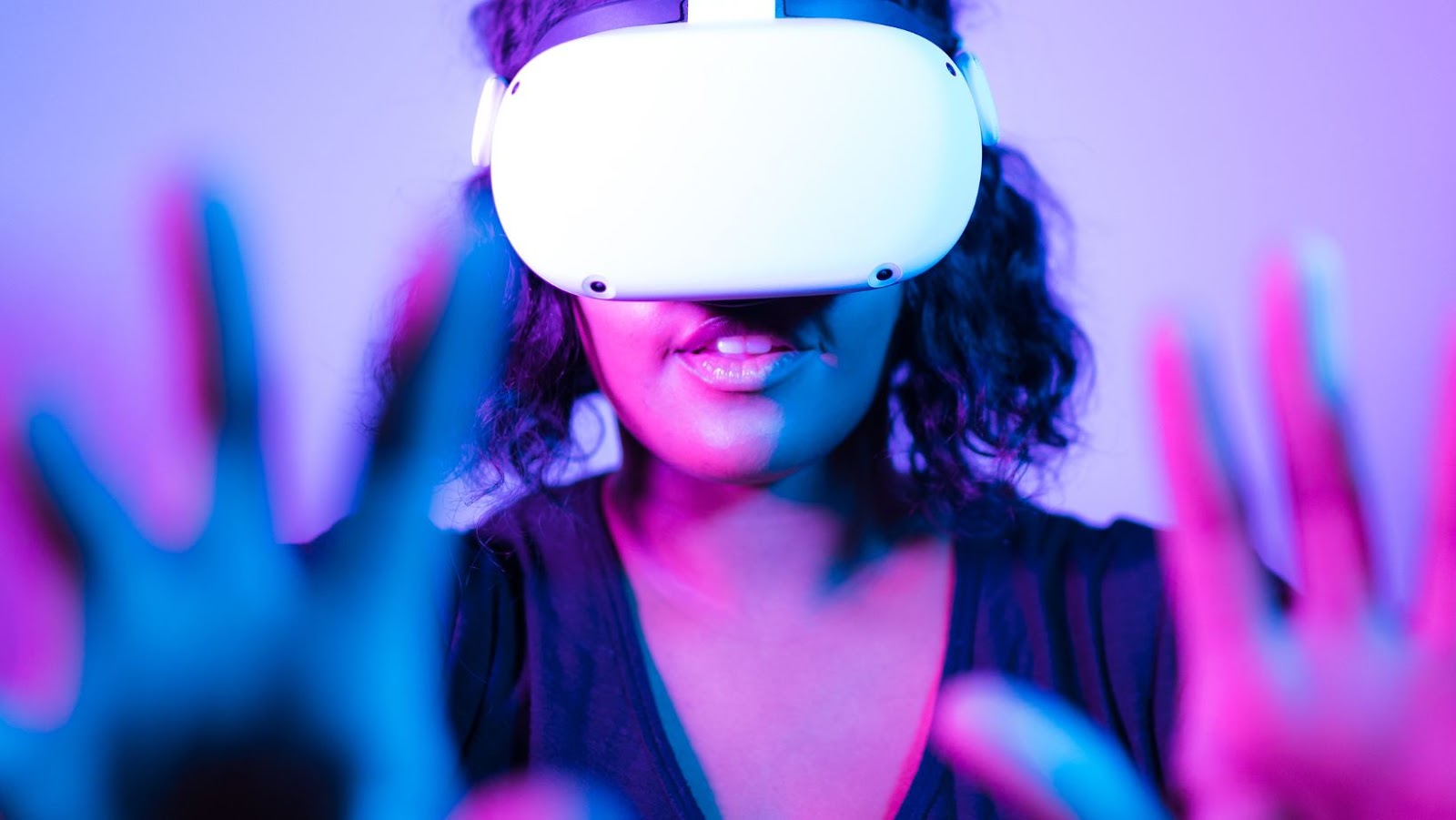 Overview
Sony PlayStation VR is a virtual reality (VR) headset created by Sony Interactive Entertainment that hooks up to the Sony PlayStation 4 console game system. It features a 5.7-inch OLED display with three-dimensional audio, 360-degree vision and 110 degrees of viewable space. The headset is designed with ergonomic straps, allowing it to fit comfortably to any head size while providing superior levels of immersion and realism as you interact with digital worlds in different games and experiences.
The headset is optimized for social media and communication, allowing you to stay connected with friends no matter where they are located in the world. You can virtually visit each other's homes or take part in games or activities together via the PS4 system links. It also supports various streaming services such as Netflix, Amazon Video, Hulu and Vudu so you can watch your favorite shows and movies in immersive 3D resolution.
PlayStation VR has improved motion tracking technology, giving realistic feedback when interacting with virtual environments within games or virtual reality experiences on the platform. The built-in headphones also provide noise isolation for enhanced sound experience when playing compatible games for an even more immersive experience.
Specifications
The Sony PlayStation VR is an upcoming virtual reality headset from Sony. The headset is expected to be released in 2023 and will feature a variety of new features and technologies designed to enhance the user experience. It's designed to provide an immersive virtual reality experience, with high-resolution visuals, smooth frame rates, accurate tracking, and high-fidelity sound.
The Sony PlayStation VR will feature two OLED displays with a refresh rate of 90Hz and resolution of 1920×1080 (1080p) per eye. It has a built-in microphone for voice communication, as well as 3D spatial audio for improved spatial sound simulation. It also features an integrated processor for gaze tracking, eye-tracking and facial recognition technology. Additionally, it has a freeform lens system that enhances the clarity of images while reducing distortion and chromatic aberration.
The headset will have two motion controllers with comprehensive haptic feedback support and sensitive 6DOF tracking technology (six degrees of freedom). The controllers also have a tracking LED light bar that helps track hand movements in 3D space. Additionally, it comes with one wireless 2.4GHz adapter for connection to the console or PC gaming computer without needing any cords or cables.
The Sony PlayStation VR is expected to be one of the best virtual reality headsets available when it releases in 2023 due to its combination of advanced technologies geared towards social media and communication tools and providing users an immersive visual experience through its impressive hardware specifications.
Pros and Cons
The Sony PlayStation VR (PSVR) is an amazing piece of entertainment capable of giving you a near-immersive experience while also allowing you to connect with your friends online. Implementing cutting-edge virtual reality technology and a very appealing design, the headset has quickly become one of the powerhouses in video gaming. That said, it isn't perfect, so before you decide to purchase the PSVR headset let's take a look at some of its pros and cons.
Pros:
-Easy set up: One of the greatest qualities about Sony's PSVR is how easy it is to get going! Upon opening the box, you're presented with simple instructions that make setting up your headset as straightforward as possible.
-Affordable price tag: Compared to other virtual reality systems out on the market, PlayStation VR offers excellent value for money.
-High tech motion sensors: The PlayStation camera installed around your home will sense when your DualShock 4 controller or PlayStation Move sensors move and adjust accordingly in sync with your movements when playing games in virtual reality.
-Compatibility with social media applications: With support for popular streaming apps like Netflix and YouTube, Sony made sure their customers can take advantage from the ever growing library of content available through social networks like Facebook and Twitter as well.
Con:
-Speed issues may occur: As powerful as PSVR is considered relatively against other competitors, some speed issues are still reported from time to time during more demanding games and more so if you try run two high quality virtual reality applications/games at once due to memory constraints posed by storage limitations within older model PS4s.
-Compatibility issues come into playperipheral accessories are not included in every model or regional version – steering wheel controllers won't always work unless they are compatible with region settings –so ensuring suppliers have compatible controllers should be checked before purchasing any products remotely outside available on the official PlayStation store.
Samsung Odyssey+
The Samsung Odyssey+ is a VR headset developed by gamers and social media influencers in 2023. It features two AMOLED displays with a resolution of 2880×1600, adjustable IPD, and a 120-degree field of view. The headset also includes built-in audio and on-ear headphones for an immersive experience, and a motion controller for a more immersive experience.
Built with the Windows Mixed Reality platform, this headset will help you stay connected with your friends and family in the virtual world! Let's explore the features of this headset in more detail.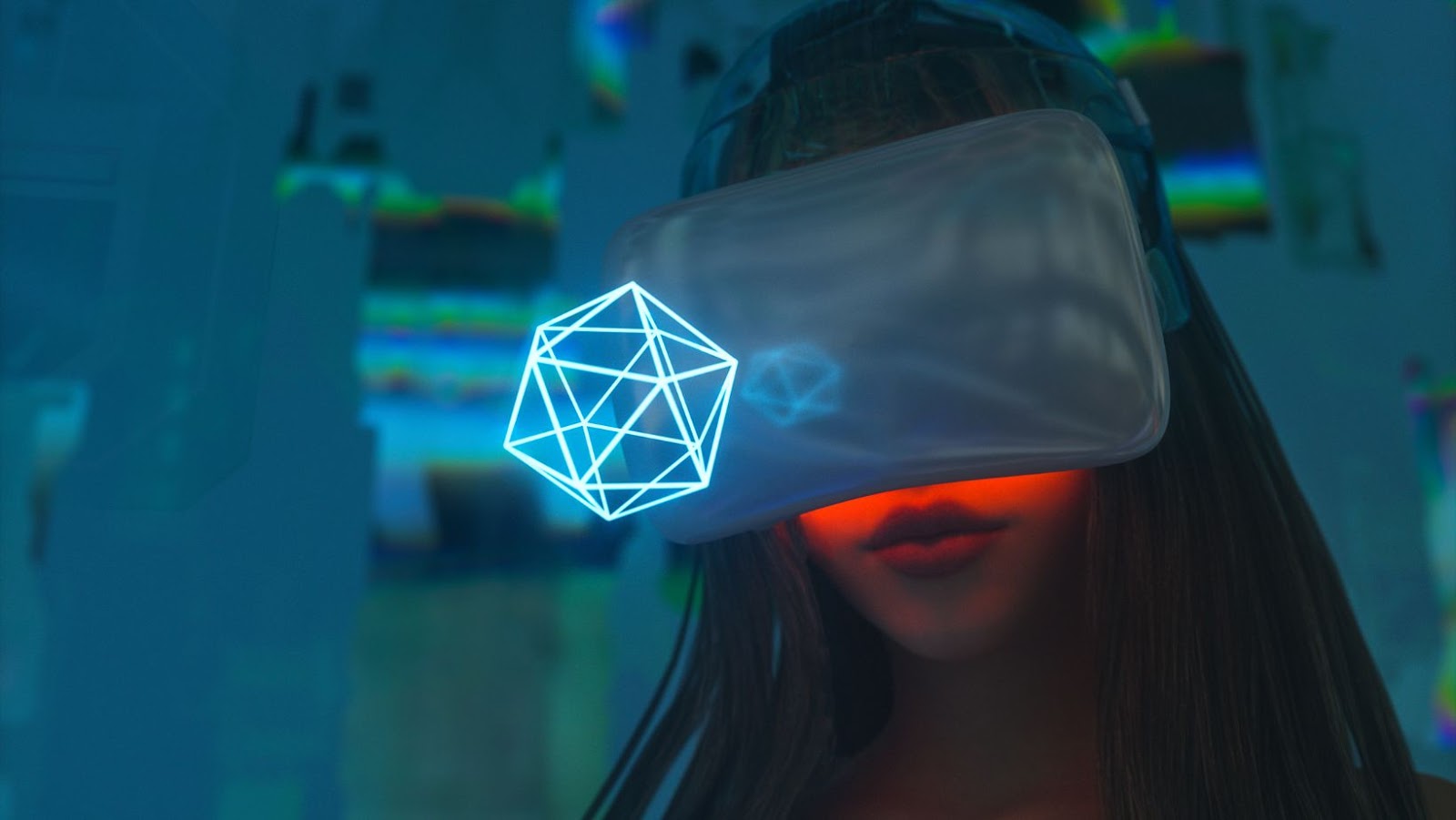 Overview
The Samsung Odyssey+ is a powerful, top-of-the-line virtual reality headset released in 2023. It has many features and capabilities make it the ideal choice for individuals who want to take full advantage of the latest social media and communication technologies.
With an impressive resolution, responsive head tracking, a comfortable design, and an array of compatible devices, the Samsung Odyssey+ offers users a unique and engaging virtual experience.
This headset uses two AMOLED displays with a combined resolution of 2880 x 1600 and a 110° field of view to provide sharp visuals with minimal blurring. A 6DoF head tracking system enhances immersion by providing accurate positional tracking for head movements. The adjustable ergonomic design allows for extended wear even during long gaming or media sessions. Additionally, this powerhouse comes equipped with built-in 'Social Virtual Reality' (SVR) support which allows users to connect with their friends and family through the dedicated SVR app to chat and socialize in an immersive environment.
The Odyssey+ is compatible with Windows Mixed Reality (for PC) and Android & iOS devices through Samsung's Gear VR adapter making it highly versatile offering users unlimited access to millions of apps, games, movies, 360° videos & more across various platforms. Moreover, its state-of-the-art audio capabilities deliver surround sound enabled through builtin AKG headphones which provide users with exceptionally clear audio quality even in loud environments. These combined features make the Samsung Odyssey + one of the best VR headsets for social media and communication applications today!
Specifications
The Samsung Odyssey+ is a highly advanced virtual reality headset with an impressive range of features from an expanded field of view and hi-res audio to integrated motion controllers. This device is designed to provide users with the ultimate entertainment and social media experience.
The Samsung Odyssey+'s specs make it stand out from the crowd. It features a 2880 x 1600 resolution, combined with its anti-screen door effect (ASDE) technology, provides a smooth and detailed visual experience. An 85° field of view allows users to view more content in their immersive experiences while the 3K high-resolution AMOLED display produces vivid colors with excellent brightness. In addition, integrated noise cancellation headphones deliver deep bass and virtual surround sound for a truly immersive social media experience. Interact naturally using motion controller tracking which enables you to move freely in full 3D space for gaming or other activities.
The Samsung Odyssey+ supports PCs that run on Windows 10 PC or higher as well as popular VR platforms like Steam VR, Oculus and Viveport for an even larger selection of applications available for your device.
Pros and Cons
When it comes to virtual reality headsets in 2023, the Samsung Odyssey+ stands out for its quality and features when it comes to social media and communication. It's customizable, durable and comfortable, making long VR sessions much more enjoyable. In addition, this headset offers powerful audio and an impressive display that makes interacting with your environment a thrilling experience.
When considering the pros and cons of the Samsung Odyssey+, take into account some of these points:
Pros:
– The headset is highly customizable with interchangeable faceplates to create your look.
-It's designed for all-day comfort with improved padding for extended VR sessions.
-It features state-of-the-art audio performance with AMBX technology for high quality sound.
-The display provides a flicker free picture of up to 1440 x 1600 per eye resolution with a wide 110 degrees field of view and fast 120 Hz refresh rate so visuals are detailed and smooth as you interact with objects in the virtual space.
Cons:
-The headset isn't compatible with some computers or graphics cards which can be an issue depending on your setup or if you want to use it on the go due to its size.
-It can be costly at full price – however, discounts are available around certain holidays or sales events which can reduce the cost substantially.
Conclusion
In conclusion, virtual reality headsets are becoming an increasingly popular way to stay connected and immersed in experiences with friends, family, and co-workers. While the headset market is advancing quickly, there are a few must-haves that stand out from the crowd. With features such as lightweight design, augmented reality (AR) capabilities, picture-in-picture or split-screen options for group conversations, voice recognition technology and integrated gesture controls, the best VR headsets for social media and communication in 2023 offer unprecedented experiences while promoting user comfort and convenience.
Whether you've invested in a high powered gaming PC or just need to make that occasional video call with friends or colleagues across the globe, any headsets provide a great way to stay connected.