How Does OnlyFans Work to Make Money: A Step-by-Step Guide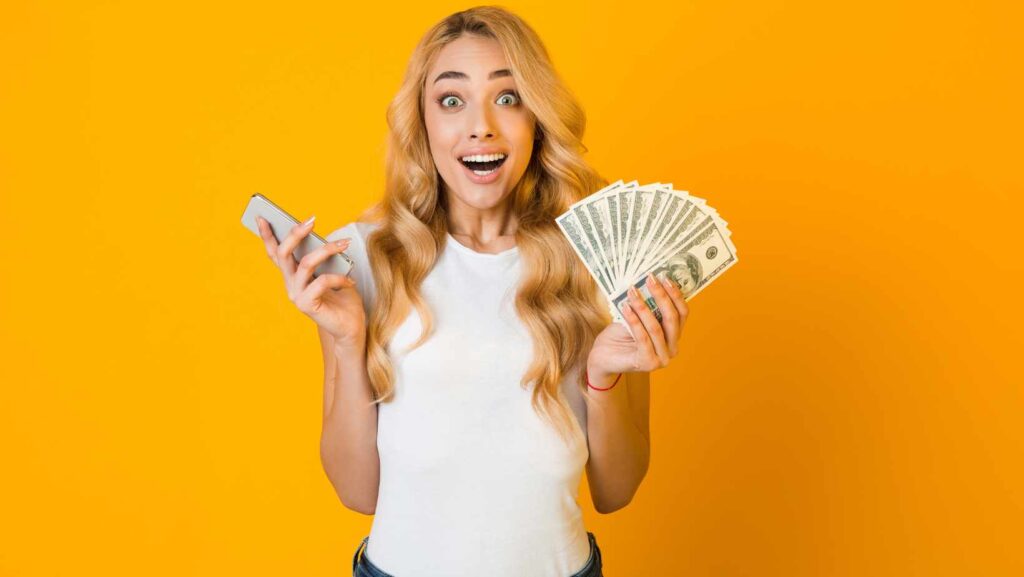 Curious about how OnlyFans works to generate income? Let me break it down for you. OnlyFans is a popular platform that allows content creators to monetize their work by offering exclusive content to paying subscribers. It has gained significant attention in recent years, becoming a viable source of income for many individuals.
So, how does OnlyFans actually make money? Well, it operates on a subscription-based model where creators set a monthly fee that subscribers must pay to access their exclusive content. The platform takes a percentage of the subscription revenue as its cut, while the rest goes directly to the creator. This means that the more subscribers an individual attracts and retains, the higher their potential earnings become.
How Does Onlyfans Work To Make Money
How to Get Started on OnlyFans
If you're wondering how OnlyFans works to make money, let's start with the basics. To get started on OnlyFans, you'll need to follow a few steps:
Sign up and create your profile: First, you'll need to sign up for an account on the OnlyFans website or mobile app. You can create a profile using your email address or by linking your Twitter account.
Set your subscription price: Once you've created your profile, you'll have the option to set a monthly subscription price for your content. This is where your fans will pay to access exclusive photos, videos, and other digital content that you share on OnlyFans.
Promote your content: To attract subscribers and make money on OnlyFans, it's important to promote your content through various channels such as social media platforms like Twitter or Instagram. Engage with potential subscribers by sharing teasers of what they can expect from your exclusive content.
Interact with your fans: One key aspect of OnlyFans is building relationships with your subscribers. Responding to comments and direct messages from fans not only helps in retaining existing subscribers but also attracts new ones who value personal interaction with content creators.
The Different Ways to Make Money on OnlyFans
OnlyFans provides multiple avenues for creators to monetize their content beyond monthly subscriptions:
Tips and donations: Fans have the option to tip or donate additional money directly to creators as a token of appreciation for their work.
Pay-per-view (PPV) content: In addition to regular subscription-based earnings, creators can charge extra fees for specific pieces of premium content offered through pay-per-view options.
Exclusive packages: Creators can bundle their digital products into exclusive packages at different price points, offering added value propositions for interested subscribers.

Understanding Earnings And Payment on OnlyFans
When it comes to making money on OnlyFans, understanding the earning potential and payment process is crucial. Here's a breakdown of how it all works:
Subscription-based Model: On OnlyFans, creators have the opportunity to monetize their content by offering subscription-based memberships to their fans. Fans pay a monthly fee to access exclusive content, which can include photos, videos, live streams, and more.
Setting Your Price: As a creator on OnlyFans, you have control over setting your subscription price. It's important to consider factors like the value of your content, audience demand, and what other creators in your niche are charging. Experimenting with different price points can help you find the sweet spot that maximizes your earnings.
Revenue Split: OnlyFans operates on a revenue-sharing model where creators receive 80% of their subscription earnings while 20% goes to the platform as a service fee. This means that for every $10 subscription fee paid by a fan, you'll earn $8.
Tips and Additional Content Sales: In addition to subscription earnings, creators can also generate income through tips from fans who want to show extra support or appreciation for specific posts or interactions. Furthermore, you have the option to sell additional content like customized videos or merchandise at prices set by you.
Payouts and Payment Schedule: OnlyFans offers flexible payout options for creators' earnings. The minimum withdrawal amount is $20 for most payment methods (some might require higher thresholds). Payments are typically processed between 7-10 business days after the request is made.
It's worth noting that while OnlyFans provides an excellent platform for generating income through content creation, success ultimately depends on factors such as audience engagement, marketing strategies outside of the platform itself (social media promotion), and consistently delivering high-quality content that resonates with your followers.
In conclusion,
OnlyFans offers creators a unique opportunity to monetize their content and connect with their fan base. By understanding how the earning process works, setting competitive subscription prices, and exploring additional revenue streams, you can maximize your earnings potential on the platform. Remember to stay consistent, engage with your audience, and continuously improve the value of your content to thrive on OnlyFans.
Key Points
Subscription-based model
Control over pricing
80% creator earnings, 20% service fee
Tips and additional content sales
Flexible payout options