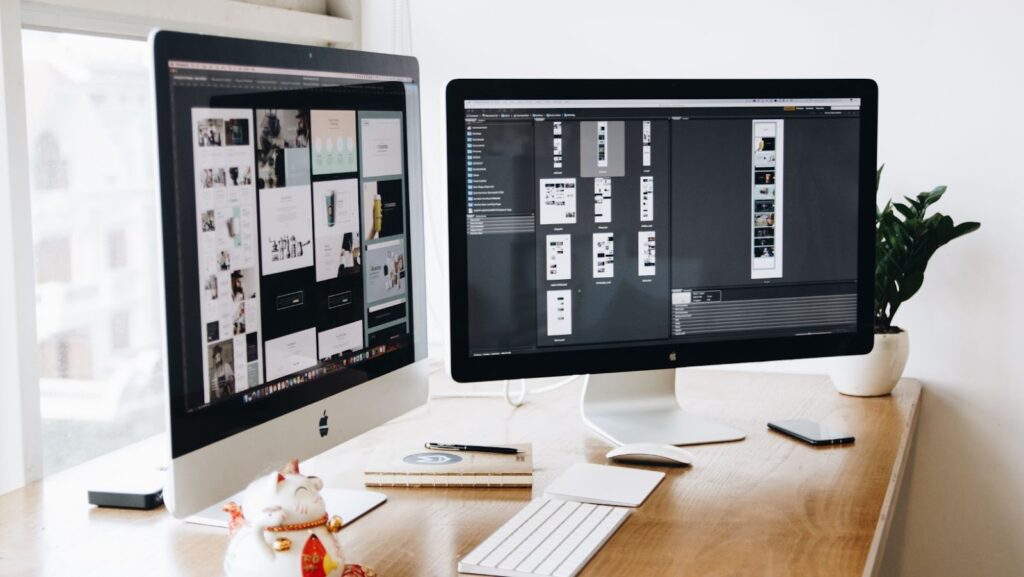 Apple recently released their AirTags – small tracking devices that allow you to track any item you attach to. They combine cutting-edge technology with a sleek design, and are a great way to keep track of your important items. In this review, we'll give an overview of the AirTag and discuss this new device's features, benefits, and disadvantages.
Apple AirTag Review
AirTags are small, tag-shaped devices made by Apple that you can attach to items to track them using the Find My app. AirTags leverages Bluetooth low energy (BLE) radio waves and ultra-wideband technology (UWB). With AirTags, you can use Find My to locate an item close enough for BLE to be detected from your iPhone, iPad, or Mac even when it is not in direct sight. As you move away from the item, AirTags rely on ultra-wideband technology to detect more precise distance and direction. When the item is too far away to use those technologies it will detect its location via other Apple devices in the area (think iPhone or iPad) who can relay information back to your device.
AirTags are small device tracking accessories from Apple that allow users to quickly and easily keep track of their valuables. The AirTag works with the Find My app on iPhone, iPad and Mac to pinpoint the exact location of its paired item or person.
AirTags utilise Apple's U1 chip which provides Ultra Wideband technology and Bluetooth connectivity to accurately detect and track an item's whereabouts. With the Find My network, AirTags can detect its location even when it's far from your iPhone, allowing for a greater range of tracking capabilities.
When using the Find My app, you can determine the location of an AirTag paired with an object or person by using a combination of sound, haptic feedback and on-screen indicators. When within Bluetooth range your device will sound a tone near an AirTag helping you locate objects quickly and easily.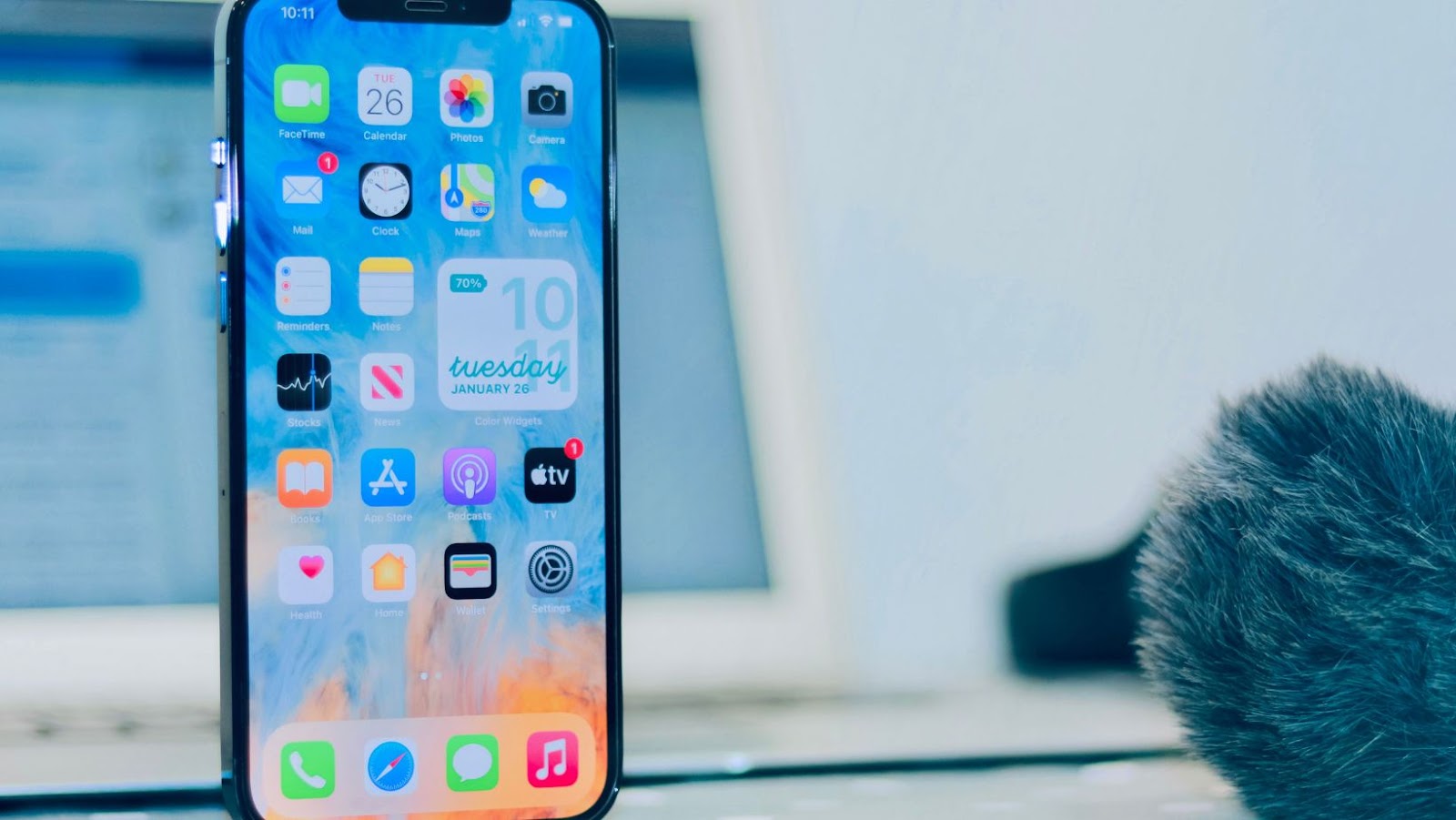 The Find My community can also help you track down items if they are misplaced or stolen beyond Bluetooth reach. This feature uses crowd-sourced data from Apple user devices worldwide while maintaining complete privacy and security throughout – no one will ever know who's tag is being located or by whom.
Design
AirTags have a simple, minimalist design that fits in well with Apple's other products. They are small and circular, with a glossy white finish and a stainless steel Apple logo on the top. They weigh just 10 grams, so they are lightweight and easy to attach to almost any item. The small size and light weight make them incredibly portable, perfect for keeping track of whatever you need. Let's take a closer look at the design of AirTags.
AirTag was designed to blend into the background of your life. Its iconic edges circle a smooth and durable metal shell, turning it into something you want to carry around. Its matte body helps hide scratches or other signs of wear, keeping it looking fresh for years to come.
The design also features an integrated ring, which allows the AirTag to be hung on a keychain, lanyard and more; so whether you walk or drive, there's no need to worry about your things getting lost. In addition, the logo etched onto the stainless steel surface is clean and sharp, while a built-in speaker gives you audible feedback when pinged from another device such as an iPhone or iPad.
Finally, AirTag comes pre-loaded with user‑replaceable batteries ready for up to one year of use. These features make it easy for anyone to track their things – even in extreme conditions.
The design of Apple's AirTags is both a statement of form and function. These tiny trackable devices use Apple-designed technologies such as U1 Ultra Wideband, Bluetooth, and accelerometer sensors to provide users with accessible tracking technology.
In terms of form, the AirTag disks are designed to be small and extremely lightweight making them easy to attach or hide away in specific locations. The disk contains a stainless steel front plate and Apple logo detailing; this is complemented by an anodized aluminium back plate which has been laser engraved with the unique identifier number (UIN) specific to each disk. This backplate also contains a removable hanging hoop, allowing users to attach the AirTag effortlessly onto items such as keyrings.
Beyond its physical design, AirTag also comes with digital features that add additional convenience. For example, when signing up for Apple's FindMy network, each user device can be given its personalised name that others can find during multi-tag searches more easily on the iCloud web app. Moreover, users can create messages embedded into each tag via their iCloud account settings page; this includes sound notifications when the tag is located or lost nearby and custom messages such as contact information or URLs/QRs for further tracking options when away from home-base internet access. Finally, users may also create dedicated phone alert tones for whenever an item registered with their tags are found by other iPhones in proximity making it easier for friends or family members helping in search efforts to find them more quickly and reliably.
Features
The new Apple AirTags are a great way to keep track of your belongings. They enable you to keep tabs on your possessions, even when not in view. AirTags are made up of a small, coin-shaped tracker and a removable cover, and they allow you to keep an eye on the location of anything they're attached to. This article will cover some of the features and benefits of the new AirTags.
Find My App Integration
AirTags are designed to work with Apple's Find My app and can provide helpful information when searching for lost items.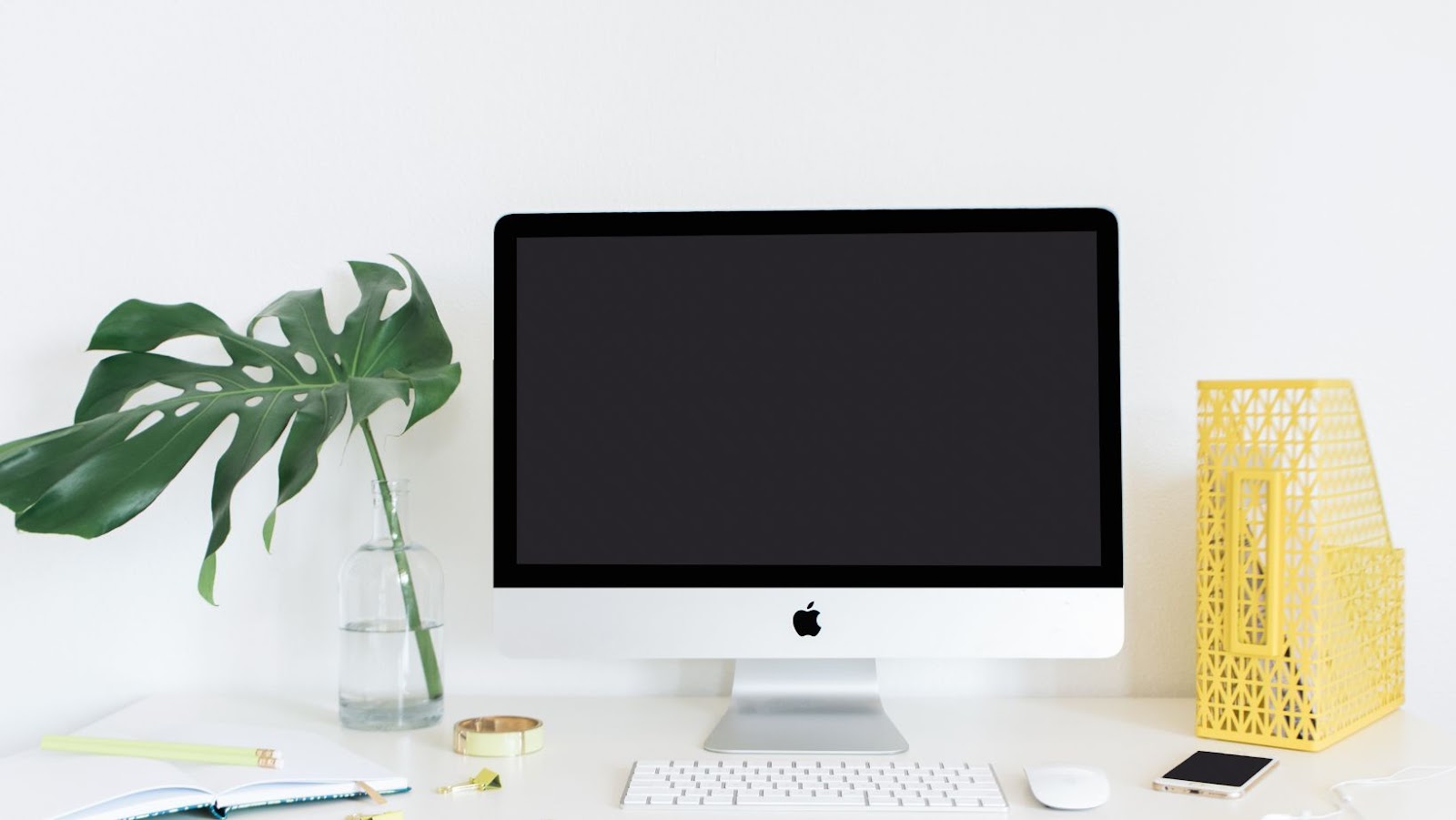 The Find My app is pre-installed on iOS devices, and users can take advantage of AirTags to precisely locate lost items or people in real-time. To use the feature, simply add an AirTag to an item that's easy to misplace (e.g., wallet, keychain, pet) and connect it with the Find My app. Then, when a user needs to track down the item, they can open up their Find My app and search for it via real-time GPS tracking or an augmented reality view. The device also has a built-in speaker that emits a sound when it gets close enough for the user to locate it quickly and easily.
Privacy and Security
AirTags feature advanced technologies that work together to protect user privacy and location data. The ultra-wideband technology used in AirTags is end-to-end encrypted and Apple does not have access to location data or the identity of AirTag owners. In addition, the Find My network is a private, anonymous and encrypted ad hoc network that helps protect the privacy of a user's device and the person they are looking for.
Through technologies like Bluetooth® Low Energy (BLE) and NFC, an AirTag can detect when it's close to another user's device even if that person's device isn't part of the Find My network. It also builds on iOS 14's Precision Finding feature by alerting users when an AirTag is following them, to ensure users remain respectful at all times.
In addition to its built-in privacy protections, Apple provides resources like an online guide on how people can further control these devices once they setup with iCloud securely in the Apple Support section of their website. People can also opt out of Precision Finding altogether if preferred. As with all Find My compatible devices, people using iPhone or iPad will be able to see where their devices are located on a map whenever possible and take appropriate action as needed without worrying about their privacy being compromised.
Customization Options
AirTags can be customised and personalised to match your style. The AirTag Features come in several attractive finishes, including a stainless steel matte, a stainless steel polished, a space grey aluminium finish with a frosted matte or glossy finish, or an elegant pink gold aluminium finish. Additionally, they can include engravings and have customizable accessories, like sleek hanging lanyards made from leather or silicone. And don't forget that you can attach charms for extra flair!
The beautifully compact design of AirTags makes them easier to keep track of in your daily life. Each AirTag houses Apple's U1 chip for precision locating using the ultra-wideband technology. The built-in CR2032 coin battery lasts up to one year and is kept secure with tamper-resistant security features. Reception of the Bluetooth signal on nearby iPhones is also enhanced with the help of NFC antennas embedded within each tag.
Performance
AirTag by Apple is one of the most popular tracking devices available. AirTags use a combination of Bluetooth and Ultra-Wideband (UWB) technology to provide accurate, real-time location tracking. But just how well does it perform? In this section, we'll look at AirTag's performance and review some of its features.
Range and Accuracy
AirTags are designed with highly efficient communication protocols to maximise range and accuracy. Using Bluetooth Low Energy (BLE) technology, AirTags broadcast their presence to nearby Apple devices such as an iPhone or iPad. AirTags also use ultra-wideband (UWB) technology when paired with an iPhone 11 or later model, allowing the tag to be tracked with increased accuracy and specificity.
Range of AirTags can vary based on environmental conditions, but in most indoor environments you should expect a range of up to 30 feet from an Apple device, and greater than double that in outdoor spaces. Additionally, when used with an enabled iPhone 11 or later model equipped with UWB technology, indoor tracking of AirTags is accurate up to 5 feet.
It's important to note that range will vary depending on the type and strength of the signal bouncing off objects within your environment. In addition, other factors such as nearby WiFi networks or walls can also affect range and accuracy.
Battery Life
AirTags feature an internal fresh cell battery designed to last for at least one year, but exact battery life duration may vary depending on usage categories. To maximise AirTag performance and battery life, Apple recommends keeping your AirTag in its circular case with the lid tightly shut when not in use. This will protect internal components and sensors from dust and debris exposure and conserve battery power when not actively tracking items or locations.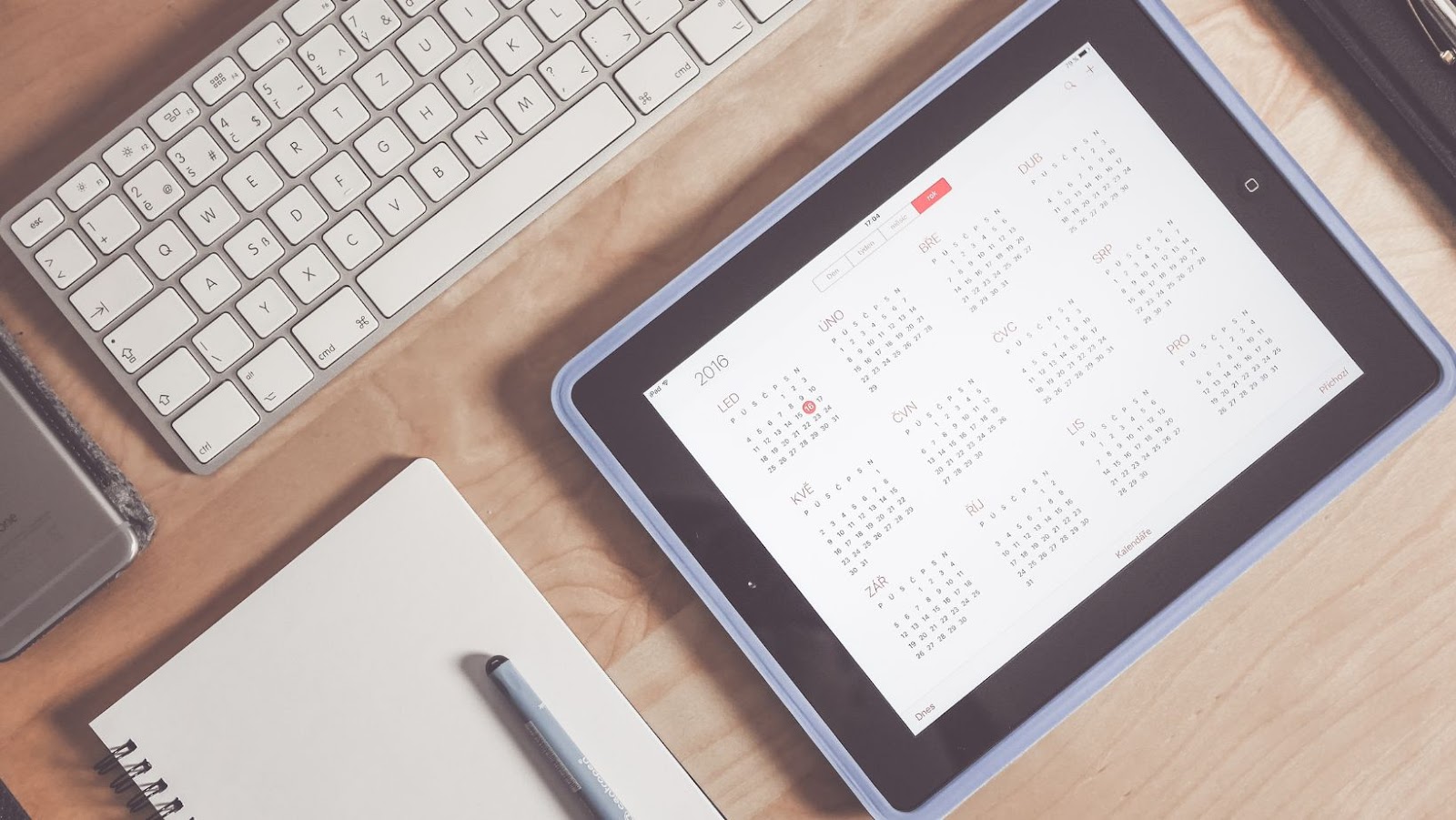 When the AirTag's battery runs low, a notification will appear on all connected iOS devices, prompting you to replace it. You can purchase a new battery package directly from Apple with a pair of AA batteries preinstalled. Or you can purchase a Unibody or Silicone Case + Battery Bundle which includes an AirTag with pre-installed batteries housed within the stylish case of your choice.
Price and Availability
Apple AirTags are set to be released in April 2021 and priced at USD 29 per tag. The AirTags will also be sold in multi-packs and can be purchased in Apple's stores, some retailers, and on the Apple website. In this section we'll take a deeper look into the pricing and availability for the Apple AirTags.
Pricing and Release Date
The AirTags are due to arrive in April 2021, with Apple announcing the official launch date of April 30, 2021. Available as a single unit or in a four-pack, AirTags are expected to have an MSRP of $29 per tag (with the four-pack retailing for $99). The initial launch will be limited to a few countries, with other countries receiving them towards the end of 2021.
Apple stores and official resellers will likely offer lower prices on the tags before their release date. Additionally, experienced resellers may ship out early stock before their release date so you may find AirTag before they are officially released. So shop around and compare prices before buying if you want your AirTags sooner!
AirTags are currently sold online and in physical Apple Stores. They can also be purchased from authorised Apple resellers through online stores or physical retail locations. AirTags typically cost $29 each, but they are available in four packs ($99).
Along with buying AirTags, users should also get accessories such as theLoop keychain, which has a secure fit designed specifically for the disc-shaped device. There is also protection such as silicone covers or leather cases that protect AirTags from impacts and scratches during everyday use.
If you are looking for the most convenient option, Apple offers free engraving when you purchase AirTags directly from its website or Apple Store app. This can make finding a lost item much easier if it gets separated from its owner.
Conclusion
Apple AirTags are a useful and innovative way to keep track of your valuable items. With the accuracy and security of the ultra-wideband chip, users can feel confident that their items are safely located. Another positive is that AirTags can be used with any device, even without an Apple device. They are easy to set up and use and offer a wide array of tracking and privacy features. With all this in mind, it's easy to see why AirTags are an appealing product.
AirTags by Apple are a small, wireless tracking device to keep an eye on your belongings. You can place AirTags on any item, such as your keys or wallet, and then use an iPhone or iPad to locate it anytime. The device is equipped with a precise motion sensor that will help locate your lost items and has advanced security measures to keep your data safe and secure.
In addition to precise location tracking, AirTags also feature Apple's proprietary U1 chip for precision tracking. This allows you to find lost items more quickly and accurately than ever. Furthermore, AirTags take advantage of the power of augmented reality (AR) technology by showing directions with vivid graphics in the Find My app so that you'll never get lost again. The precise movement sensors and AR capabilities make AirTag have some of the most advanced features for locating lost items in no time.
The only downside is that AirTags require an iPhone or iPad running iOS 14 or later to work properly. However, once setup is complete, users can track their items quickly and accurately, making them a great choice if they're looking for dependable item-tracking technology.
Apple AirTags are a useful way to keep track of your belongings, allowing you to quickly locate items that may have gone missing. With support for Apples 'Find My' network and ultra-wideband technology, AirTags are accurate and secure for users of any level. The device itself is also small and easily attached to nearly any item.
The main drawback of using an AirTag is the price. Buying an individual AirTag is more expensive than many other tracking solutions. However, if you choose to invest in multiple devices for multiple items, the savings will add up quickly compared to buying separate devices for each item.
Overall, Apple AirTags offers reliable locating services with Apple's advanced technologies while providing a secure and user-friendly interface. If you are looking for a solution that combines accuracy with convenience, then an AirTag may be the right choice.