High-Value Stocks on the Canadian Market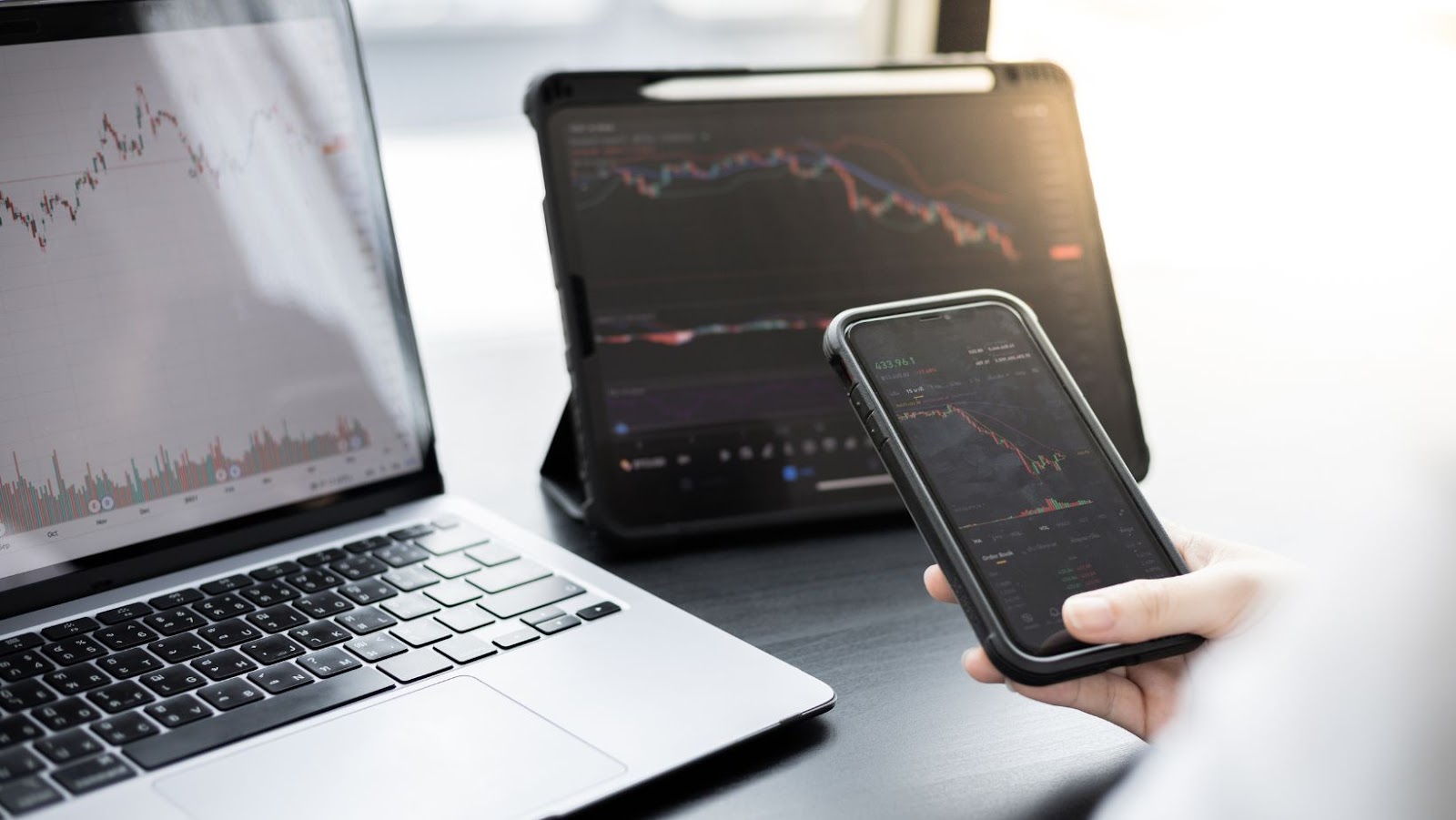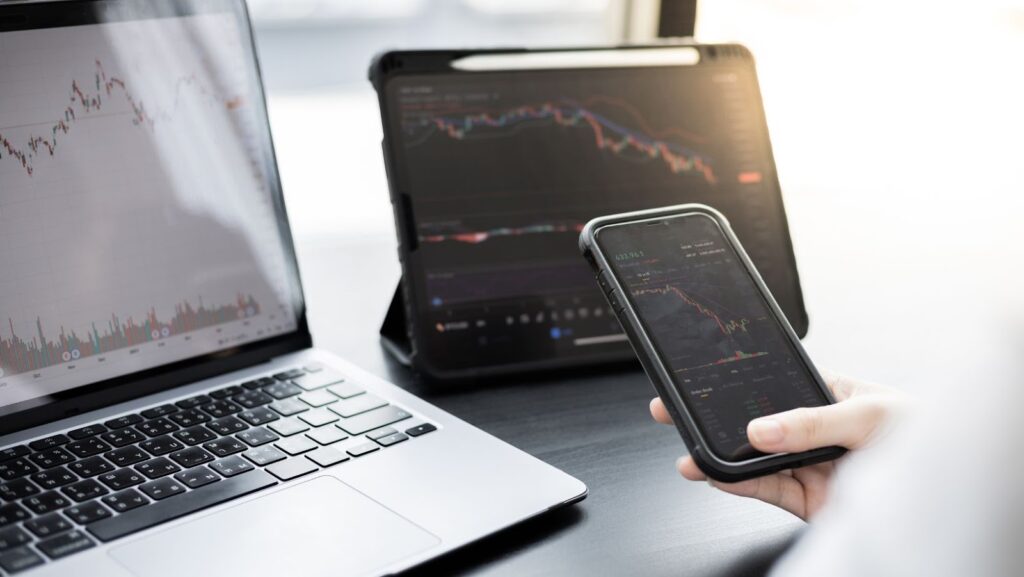 Over the past few decades, the desire to find the latest trend or get in on the ground floor has driven interest in the global stock market. Despite historical highs and lows, the fascination with stock markets has not diminished. The estimated value of the global stock market was CDN$56.6 trillion at the end of 2021. This figure seems almost too big to comprehend. Here, we'll look at some of the best-performing stocks in Canada to give you an idea of the companies leading the way.
Popularity of the Stock Exchange in Canada
The stock exchange is the marketplace where stocks and shares are bought and sold. Globally, stock markets provide the technology and infrastructure for companies and investors to buy and sell shares. 39% of Canadian investors hold stocks, and 48% earn a steady or passive income from their stocks. Others use stocks for long-term savings or to beat inflation. The (TSX) is the biggest in Canada, and the 10th largest stock exchange in the world, with a market capitalization (total value of all current company stocks) of CDN%3.86 trillion. Below we'll look at some of the best-performing stocks currently listed on the TSX.
Royal Bank of Canada: Royal Bank of Canada is a financial service company that has diverse interests worldwide. It does everything you expect of a bank and offers insurance to individuals and businesses. Currently, it has a market cap of CND$169.71bn.
Toronto-Dominion Bank: Toronto-Dominion Bank is another organization that provides a suite of diverse financial products. Products and services are offered under TD Bank and America's Most Convenient Bank. Its market cap stands at CND$153.95bn.
Canadian National Railway: Canadian National Railway(CNR), along with its subsidiaries, operates a network of 19,500 miles of track across the US and Canada. It operates many other services connected to the transportation and distribution of various goods. The market cap for CNR is CND$101.36bn.
Enbridge: Enbridge is an energy company that operates liquid and gas pipelines. It also stores and distributes gas and generates renewable energies, amongst other things. The current market cap for Enbridge is CND$101.12bn.
Canadian Pacific Railway: Canadian Pacific Railway(CP), along with its subsidiaries, operates freight railways spanning approximately 13,000 miles in the US and Canada. It carries bulk goods for distribution in business centers and containers of goods bound for overseas markets. CP's market cap stands at CND$86.56bn.
Penn Entertainment: You'll notice that this list contains mostly traditional big industries that one would expect to hold a large market share. However, gaming companies have been listed on stock exchanges and fared rather well for some time. Penn Entertainment (previously known as Penn National Gaming) is listed on the NASDAQ in New York. Penn provides integrated entertainment, casino gaming, and sports content through land-based and online casinos. The market cap for Penn is currently $4.45bn.
iGaming Company Stocks
It is estimated that the global gaming industry will be worth over $92 billion in 2023. In Canada, the iGaming industry grows at a healthy rate of 5% per year. The iGaming megatrend was driven in part by the overturning of PASPA in the US, which allowed states to engage in real-money online gaming. This heralded the exponential growth of iGaming companies like DraftKings, listed on the NASDAQ.
iGaming companies have continued to do well on global stock markets, even throughout the Covid 19 pandemic. Social distancing and digitizing relationships meant that stocks in the online gaming industry were a good option for investors. When many companies had losses, the iGaming industry performed well. The upward trend in the stock market is reflected in the growth of online gaming worldwide.
Canada now ranks high on the list of countries for online gaming. The relaxation of the laws around online gaming has meant that more Canadians can access their favorite online casinos. Luckily, no-deposit bonus codes in Canada are a great way for players to test the waters of the casinos. Browsing around the Canadian section of NodepositWOW will help you learn what these sites offer and let gamers from Canada get value for their money. It was estimated that 65% of the population over the legal age would participate in online gaming in the coming years, directly contributing to the iGaming stocks.
When people buy stocks and shares, they are often said to be "playing"' the stock market. Indeed, you are essentially backing a particular stock to do well. With the global rise in popularity of iGaming, this might be the time to invest in some shares. Projections show that the industry growth accelerated by the pandemic will continue.
How to Get The Most From The Stock Market
Some people use the stock market to manage their money. To do this, you need to build your knowledge about trading and what it entails. You won't get far without fundamental knowledge of stock market basics. We've compiled a list of things you should know to make the stock market work for you.
Buying: To raise capital for research or growth, a company creates shares and sells them in an initial public option. These shares are then traded on the stock market.
Mindset: You need a strong mental mindset to deal with the risks associated with investing in stocks. Set the level of risk you are willing to take.
Stock Broker: Choose the right broker for you. You might want to look at their fees, commissions, and expertise in the stocks you want to buy and trade.
Stock Market Terms: The stock market has its language, and you need to know what the key terms mean.
Leverage: Using leverage means that you trade shares with borrowed money. This is not something you should do if you are starting.
Watchlist: Create a watchlist. This will help you keep up to date on what is happening with various shares.
Learn From Mistakes: Things that go wrong often teach us the most valuable lessons. Use that knowledge for future investments if a trade doesn't turn out the way you wanted.
Analyze Stocks: You need to brush up on your analyzing skills and use key indicators to know why stocks are moving up or down.
Continue To Learn: Take time out each day to give your full attention to learning about the stock market.
These are just some simplified steps to highlight things you need to know if you are considering buying stocks. Making money on the stock market involves a lot of research and understanding how the markets work. Buying stocks is not something that investors do lightly. They want to pick stocks that are the most likely to give them a decent return on their investment.
What Does the Future Hold?
Due to the global economic downturn, the stock market may seem volatile for investors. However, safe, stable Canadian stocks still have a bright future. Here are some helpful tips that can help you learn about investing in stocks that are expected to rise over the coming months. In any case, recessions are cyclical and normally don't last more than around 14 months. Canadian stocks are currently near the bottom of the market, so recovery should be just around the corner. To make the best return on your investment, remember to choose safe stocks with a solid path for future growth.